Arsenal 2 January Update - Launch!
Hey everyone, Ryan here.
Arsenal 2s have begun shipping!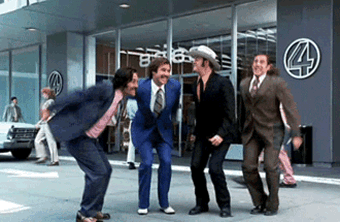 I know many of you already know this, from getting shipping emails or seeing comments on Kickstarter and Facebook, but it's worth repeating and a big milestone for the Arsenal team, our Kickstarter backers, and our pre-order customers. And truly, thanks for your support, we really couldn't be here without you. With that said, let's jump into some updates.
Shipping
When we launched Arsenal 2 during the middle of the COVID pandemic we knew it would be more challenging than normal. What we didn't expect was launching a new product with a supply chain crisis, a COVID surge, and the holidays thrown in for good measure.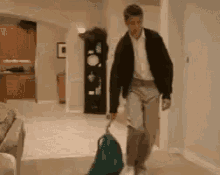 We've been working hard to hit our targets and making good progress on shipping and launch. That said, it hasn't been without some challenges. In our last update we had set a target of completing shipments by January 24. While many units will go out by then, continued logistics challenges have impacted some pre-orders. Here's where we are, going region by region.
United States:
We have Arsenal 2s (Standard and Pro) in house for any camera that uses a USB-C cable. Those have begun to ship, with about 2,000 of them having been shipped so far. We're continuing to work to ship those out on a daily basis.
The remainder of our Arsenal 2 units are in the air freight container yard in Seattle. They've been there since January 3rd. We've been pushing to have them released ASAP, but the backlog at the ports and COVID surge haven't helped. We hope to have them released by the end of the week, and then begin shipping other SKUs (non-USB-C cables) next week*. Based on the number of units left to ship, I expect to complete U.S. shipping by February 15.
*We do have a very small number of non-USB-C Arsenal 2s that will go out this week (these are from an earlier small shipment for QA purposes).
Canada:
In the same position as the United States. We've begun shipping USB-Cs, but are waiting on other SKUs (minus a very small number that will go out this week, as with the U.S.). Once we get the freight shipment we'll have to ship some cases to Canada so they can then go out via the local fulfillment center. Given that extra step, we expect to begin shipping the remainder of the Canada SKUs the week of January 31 and finish by February 18.
Europe:
All of our shipments to Europe have landed but have not yet cleared customs, the first of which arrived on December 19th. We expected some backup, but this was more than we were advised. Based on what we're being told they will begin to clear this week, and then we'll need a week to get everything checked into the local fulfillment centers. Given that timing, we'll begin shipping units direct in Europe the week of January 31. We expect this to take two to three weeks to complete and finish being shipped on February 18.
Asia/Australia/Other Regions:
All units have arrived with our fulfillment partner in Hong Kong. Arsenal 2s (both Standard and Pro) for cameras that support USB-C will begin shipping later this week. Arsenal 2s for other SKUs will begin the week of January 24 and should finish by February 11.
While we had hoped to ship using local warehouses in Australia, the recent COVID surge and problems with flights to the AU would have delayed shipping. Instead, we'll be shipping from Hong Kong direct to Australia - we've used this service recently and in the past and it's worked well. This approach will get Arsenal 2s delivered faster than waiting on the ports.
Powerbanks:
While we have all of our powerbanks at our fulfillment center in Hong Kong, COVID has impacted us here as well. Any time there's a battery over a certain size threshold, batteries must be a) shipped separately, and b) have increased paperwork (regulatory) that needs to be processed by the couriers. Given the staff shortages and other challenges from the logistics crisis, couriers have drastically raised rates on shipping larger batteries (both for freight and local shipments, as they try to streamline processes and not deal with the regulatory complexities of batteries).
The rates we're being quoted are 5x or more normal rates, to the point where we can't ship out the Arsenal 2 powerbanks (we had a small number already go out, but the rest are stuck in Hong Kong). We had hoped these prices would come down as the holidays ended, but the recent Hong Kong flight bans ended any hope of that in the near term.
We expect the battery shipment prices to drop in the next 1-2 months and will ship them then. They're great powerbanks and our internal testing shows they outperform similarly priced powerbanks on the market*. That said, we understand people may not want to wait - if anyone wishes to instead get a refund on their powerbank, email help@witharsenal.com and we'll refund you.
*The powerbanks are proving to be really handy and versatile. Their 10000mAh cell and internal circuitry easily allow them to charge Arsenal 2 and other devices like phones simultaneously (in our testing we found several powerbanks with two to three output ports but can easily be overloaded when more than one device is connected). They also support several modern fast charging modes (BC1.2, QC2.0, QC3.0, USB PD, etc.) which allows for faster charging of phones up to 12V.
Shipping Recap:
We had hoped to finish shipping all Arsenal 2s by January 24. While I'm happy we've begun shipping and many of you have or will receive your shipping notification email by January 24, we won't be 100% there by our target. Based on the above, Europe will be the most impacted.
We're doing everything we can to speed up the process and will let you know should anything slip. Also, as a reminder, unfortunately we cannot provide specific shipping estimates for individual pre-orders - the above guidance based on region and SKU is as close as we can provide.
Before I move on to some other updates, I do want to say thanks to Joe, our shipping and warehouse manager, for persevering during these difficult times - I'm not sure how he has any hair left at this point, but he does!
Software
New Focus Stacker:
One thing that had been on our todo list forever was to update the way our focus stacker worked. On Arsenal 1, you would choose:
a near point
a far point
the number of shots
Then Arsenal would do some calibrations to figure out how far to move the focus motor each time to evenly distribute the focus distances between the near and far points. Unfortunately, this process was very slow, because reasons (cameras not behaving consistently between lenses mostly). So after much effort, we were only able to ever make it so fast.
After talking to a lot of our users, we decided a better approach was to let the end user select:
1) a near focus point
2) the number of shots
3) a focus step size
The step size does vary by lens, but we've found most people can find the focus size they want and take the shots a lot faster than using the old system. We're also going to be adding a "preview" button that lets you jump from the start position to the end to test it out before you shoot the shots.
Unexpected Use Patterns:
One of the interesting things about rolling out a product is people use it in ways you didn't expect. The big one for us has been people wanting to use handheld mode with the phone on the phone mount. As it stands right now, handheld mode is only designed to work without the phone. Unfortunately, on DSLR's, if the mirror is up (you're seeing live view in the app), you can't take a shot using the trigger button on the camera. So right now if you're in handheld mode on some cameras, live view gets turned off. Even some of the mirrorless cameras disable the shutter button on the camera while pulling live view frames (this is just how the cameras work, if anyone knows anyone at Nikon, Canon, Fuji, or Sony, ask them why for me :-)).
With that said, there's some improvements we can make. We're close to having the first step of a horizontal user interface out, which will rotate things when the phone is in landscape orientation. Once that's out, we think there's some things we can add to augment handheld mode when using the phone mount and handheld mode together.
Bug fixin'
As I'm sure some of you have noticed, we've been pushing almost daily app updates. This will slow down in the next week or two. We spent a ton of time trying to improve our testing and QA process for Arsenal 2. So far I think it has paid off. As is always the case though, a few things snuck through. At this point, they are mostly lens combinations or setting combinations that we missed during testing. Fortunately, in Arsenal 2's iOS app, we have a "Report a Problem" feature. This gives support and our devs a quick way to get all of the info from your device and makes fixing bugs super fast. We've got a few we're still working on tracking down, but we've gotten through the majority of the issues people were seeing.
New Cameras (Sony people, rejoice)
While our focus has been the Arsenal 2 launch, we were able to fit in looking at a few new cameras. The Sony A1 had a decent amount of requests and when we checked it out, it looked pretty simple to add for Arsenal 2 (sometimes we get lucky and the APIs don't change a ton). After some testing that looked strong, we were able to add it to the list of supported cameras. Note: if you want to change your cable selection to USB-C for the Sony A1, please email help@witharsenal.com. Some orders can't be changed, but many can. If you already have selected a USB-C cable, no need to change.
We also got in the Sony A7 IV and our early looks have been positive there. We're not ready to add it to the supported cameras list yet, but we're optimistic we'll get there and hope to add it sometime in February.
Wrap Up
I'm so excited to begin seeing the images and timelapses that our supporters are capturing with their Arsenal 2. To say 2021 was challenging is an understatement, but it's great to end it by beginning to ship Arsenal 2 and show off all of the hard work we've put in.
And we're not done - we still have to launch the panorama feature, we have more new cameras to add, and there will be more improvements along the way too. The team is relieved to finally launch Arsenal 2 but also invigorated for what we have planned for the future. Thanks for your amazing support and thanks for sticking with us. We're excited for an amazing 2022.