New Cameras, Software, Firmware, and the Eclipse
Hello everyone, Ryan again. First, a few big announcements:
New Cameras
We finally found a little time to test Arsenal on some recently released cameras. I'm happy to announce official support for the following:
Sony A9
Nikon D5600
Canon T7i/800d
Canon 77d/9000d
Expect more cameras to be added soon.
Redesigned Enclosure
The plastic enclosure redesign is nearly complete. There's a lot of little changes that need to be made to injection molded parts when you go to manufacture 16,000 of them. Recent changes will make production and assembly go much faster for our large production run. We've also managed to improve the strength in several areas of the enclosure. Arsenal still looks the same from the outside, but the new design makes for a much better manufacturing process.
Software Updates
On the software side, we've had a ton of little things completed since the last update. The biggest change is a redesign of what we call the transport system. The new transport system does a better job of minimizing bandwidth over the bluetooth or wifi connection. It also lets us prioritize messages sent between Arsenal and the phone. This really helps improve the user experience. Downloading a photo won't block other updates to the app, so you can still take shots and change settings while downloading is happening. This is something we had before, but it's much more responsive now.
Firmware
We've also been working on our main firmware updater that lets you install device updates from your phone over Bluetooth. I'm happy to say we were also able to add hardware to support a backup method of updating the firmware over USB. You shouldn't ever need to use the USB method, but in the event something goes wrong during the main firmware update process, the USB method will always work. In other words, it won't be possible to "brick" Arsenal. Something that's very important :-)
Power Management
One thing we've been working on quite a bit lately is making sure Arsenal optimizes its battery use. Without getting too technical, this involves turning off power to different parts of the board when not in use, and changing the processors speed and voltage depending on use. I'm happy to say we're making some really good progress.
The Eclipse
I was able to drive down for the total solar eclipse last month. I had big plans to hike up the 400 foot tall sand dunes near St Anthony, Idaho. Unfortunately due to one road being way too sandy to drive on without getting stuck, I abandoned those plans and improvised. Even still, it was quite an experience.
I was also able to learn quite a bit, and make some improvements to Arsenal along the way. I decided I didn't want to miss seeing the eclipse with my own eyes, so I setup Arsenal to do a timelapse at a 10 second interval. I figured I would need at least 10 seconds to get decent shots when it was dark. It turns out it wasn't quite as dark as I expected it to be, so I probably could have gotten away with 5 seconds. I did get some good shots during totality, but one thing that didn't occur to me (for some reason) was the amount of frames in the dark would be pretty small. So in the final timelapse it flashes to dark and then back to light too quickly. Either way, Arsenal did really well with the extremely fast changing lighting.
Wrapping Up
We haven't run into any major snags in the schedule. We're on track to hit our estimated ship dates. Hopefully now that the smoke is starting to clear in Montana (literally), I'll be able to get back to some more outdoor testing. It's been a lot of backyard portrait testing lately. Everything is shaping up well for the VIP/beta unit run and the large production run.
I want to thank the Arsenal team for all of the hard work and long hours they have been putting in. And as always thanks to all of our backers for the amazing support!
Thanks!
- Ryan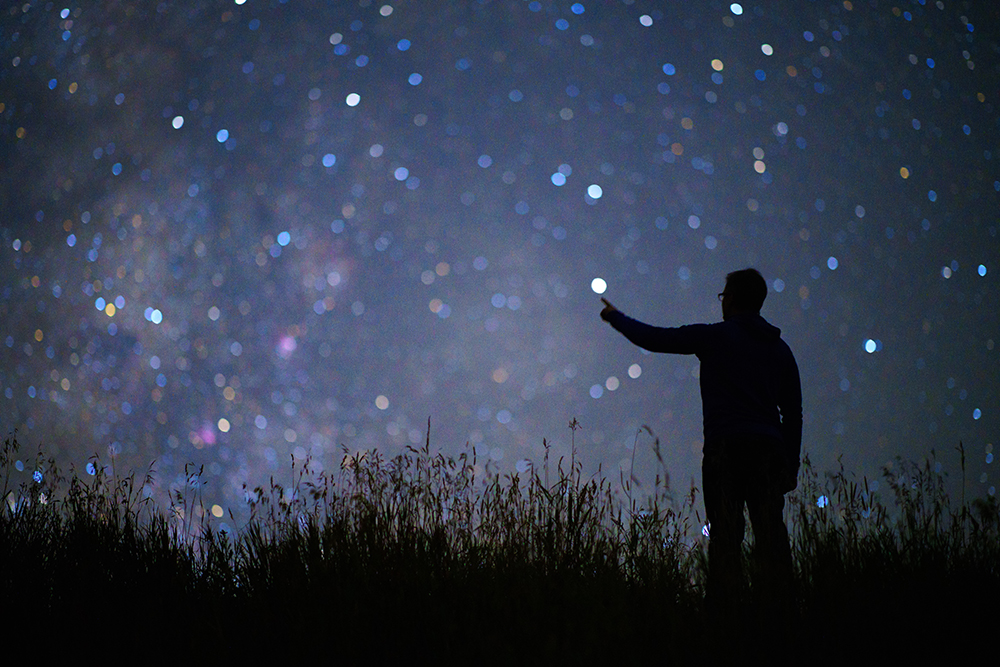 Taken with Arsenal last night after the smoke finally cleared out.