Arsenal 2 is Funded, What's Next?
Hey everyone, Ryan here.
Wow, what an amazing campaign! $4.2 million raised from 21,338 backers.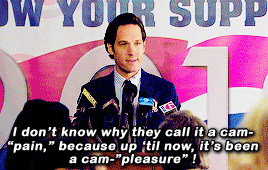 Thank You!
Thank you so much for believing in us! Arsenal started as a small idea, and it's been humbling to see all of the support.
The team and I are going to take a long weekend to catch our breath and reflect, then we'll come back and hit the ground running.
Next Steps
Right now, there are two parallel tracks the Arsenal team is working on.
First is the hardware. We're working through regulatory testing and finalizing the planning processes with our contract manufacturer. The regulatory test house has finished all emissions and RF testing (we passed), and is in the process of conducting immunity testing. When they finish with immunity testing, they will move to safety testing. We expect regulatory testing to wrap up in late November.
The PCBA design and enclosure design is being reviewed by our contract manufacturer (they typically review to get another set of eyes on it and make any recommendations for improvement/durability). The bill of materials has also been finalized, and our partner is ordering parts for a sample run. The sample run is what we use to prove out the design, processes, and components selected.
Once that's completed we'll order parts for the mass production of Arsenal 2, sometime in late November. And then we'll wait for parts to arrive so we can do a pilot run in March and mass produce in April/May (ordering parts is typically a 3-month process given the nature of the parts we need). We'll also be manufacturing the accessories then, or a bit earlier in some cases.
Second, the software team and I are working on a few things currently. We're updating our quality testing software that flashes firmware onto Arsenal 2's at the factory and does a software check of all of the hardware components. We should have that wrapped up this month. There's also a long list of UI improvements, bug fixes, and performance improvements to work through between now and ship. Currently, we're adding more tests to our test rig (see this video for more details: https://www.youtube.com/watch?v=mEaolyshoSY), which will help us catch more camera specific issues without as much field testing.
Arsenal 2 Ships June 2021
Arsenal 2 and its accessories are planned to ship in June 2021. Shipping means Arsenal 2 is leaving one of our warehouses in June. For most of you, that means you'll also receive it in June. We've set up our logistics so that orders ship and arrive quickly (3-10 days for 90%+ of you), so there won't be much lag from shipping to receipt. However, shipping times vary wildly across the world, and in some areas will take longer to arrive. So while all orders will ship in June, we can't guarantee everyone will receive it that same month.
The Pledge Manager - Shipping, Taxes, Accessories
For those new to Kickstarter, you're probably curious what's next. Right now, there's not much for you to do while we're heads down working to get Arsenal 2 manufactured.
Shortly before Arsenal 2 ships, we will email you a link to our pledge manager. In the pledge manager, you can:
Enter your current shipping address
Select your camera (so we can send you the right USB cord)
Pay shipping and any applicable taxes
Order accessories (Phone Mount, USB Powerbank, and Micro SD Card)*
Add additional cables (to have as a backup, or if you have multiple cameras)
Buy another Arsenal 2 or Arsenal 2 Pro (note: shipping cannot be split to two locations)
Upgrade to Arsenal 2 Pro
Any additions or upgrades you do will be at the equivalent Reward Level you backed on Kickstarter. So if you backed the Kickstarter Special level at $169 for Arsenal 2 Standard and want to upgrade to Arsenal 2 Pro, you'd pay the $249 Arsenal 2 Pro Kickstarter Special price.
We don't have a specific date yet for when we'll send the pledge manager out, but it will be shortly before we ship in June 2021. That way you can enter your current info and won't have to worry about changing it if you move or switch cameras between now and then.
*Note that the accessories will be available on the witharsenal.com website sometime in the coming weeks. However, please wait to order your accessories through the pledge manager. If you order through the website instead, you'll pay two shipping charges as the orders cannot be combined.
Arsenal 2 Pro Giveaway Winners
And the winners of the five Arsenal 2 Pros from our giveaway are:
Arthur Reid
Duane Bolin
Michael Gould
Paulo Dias
Sarah Schwarz
Congratulations! If you already backed Arsenal 2 or Arsenal 2 Pro, we'll give you a credit on your account in the pledge manager. If you haven't, we'll coordinate adding you to the pledge manager and assigning a credit. Either way be on the lookout for an email from us.
And thanks to everyone that entered the giveaway; your sharing the campaign really helped the final push!
Stay in Touch
As we work through our development, manufacturing, and fulfillment processes, we'll keep you updated with posts on Kickstarter. If you have any questions feel free to email help@witharsenal.com, or I'm happy to answer them in the Kickstarter Comments section. And if you don't already, follow us on Facebook and Instagram for announcements, tutorials, and other new info.
Thanks again for everyone's amazing support, and I can't wait to deliver Arsenal 2 to all of you.
A few behind the scenes shots of us field testing